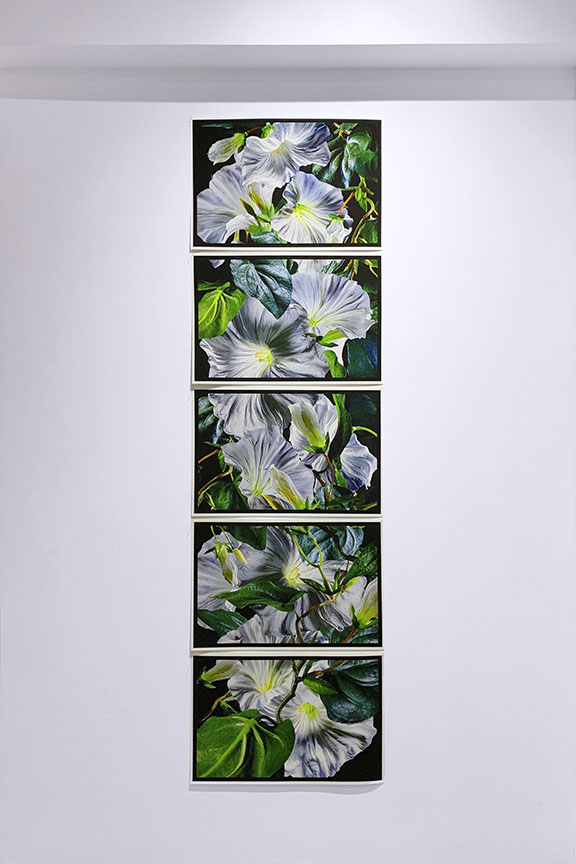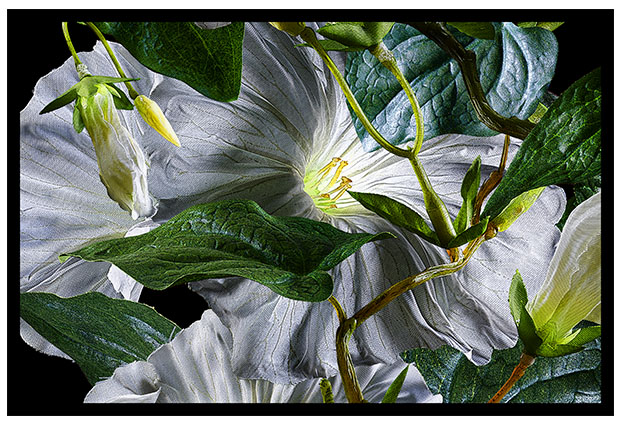 Artist Statement
"Fake", this is the first word that comes to one's mind when finding out a flower is artificial. However, if you change your perspective in viewing a man-made subject, the beauty characteristic of artificial perfection comes into play. Presenting this element became the drive for this body of work.
On one hand, there are natural flowers with the color and form of a miracle that would be the creation of God, and those flowers increase their beauty because of the transience of their lives. On the other, there are silk flowers that will not decay over time. Human hands are added to the silk cloth, the details are devised, artificial flowers made close to the living flowers even a little. However, when we take away the concept of genuine substitute products and put more intimate inspection on each artificial flower, there is a moment where they show beauty beyond the boundaries of "natural" and "artificial". Flowers that do not grow, nor decline - beauty exists even in such places.
Is the beauty of immortal flowers that will never die be a virtual image? Is there authenticity in beauty? What is the beauty of truth, the beauty of falsehood? They might be just the values we humans have dominated by the concept of time. I cannot help but think of these flowers in my work seem like flowers blooming in another different dimension somewhere from this world.
This is not about trying to find "natural" within "artificial" by photographing silk flowers. This will be a search for the beauty unique to Artificial Flowersand contradiction of their beauty.